Has inflation killed off an interest rate rise?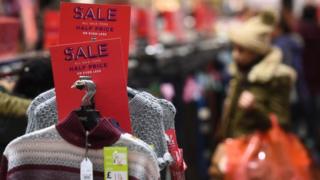 The surprise fall in the inflation rate from 2.9% to 2.6% begs the question: has it now peaked? And if so, what does that mean for living standards and borrowing costs?
Inflation has been on a steady climb since the end of 2015 and accelerated after the EU referendum result in June last year, as the sharp fall in the value of the pound pushed up the price of everything we import.
A bit like a snake that has swallowed something big, that bulge in import costs has taken its time to work through the economic system because producers, wholesalers and retailers order things in advance, so it takes time for higher costs to show up in consumer prices.
It is tempting to think that the bulge has finally got through the system and inflation will now begin to fall.
There is some evidence to support that in the details of Tuesday's report. The rate of inflation in the price of materials on their way into the factory has fallen from a whopping 11.6% in May to 8.8%.
Read full article Has inflation killed off an interest rate rise?