Why inequality in India is at its highest level in 92 years
12 September 2017

From the section

India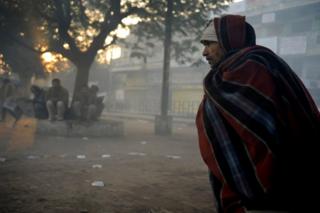 Did India's economic reforms lead to a sharp rise in inequality?
New research by French economists Lucas Chancel and Thomas Piketty, author of Capital, the 2013 bestselling book on capitalism and increasing inequality, clearly points to this conclusion.
They studied household consumption surveys, federal accounts and income tax data from 1922 - when the tax was introduced in India - to 2014.
The data shows that the share of national income accruing to the top 1% of wage earners is now at its highest level since Indians began paying income tax.
The economists say the top 1% of the earners captured less than 21% of the total income in the late 1930s, before dropping to 6% in the early 1980s and rising to 22% today. India, in fact, comes out as a country with one of the highest increase in top 1% income share concentration over the past 30 years," they say.
Read full article Why inequality in India is at its highest level in 92 years