Is Teesta Setalvad India's most hounded activist?
2 September 2015

From the section

India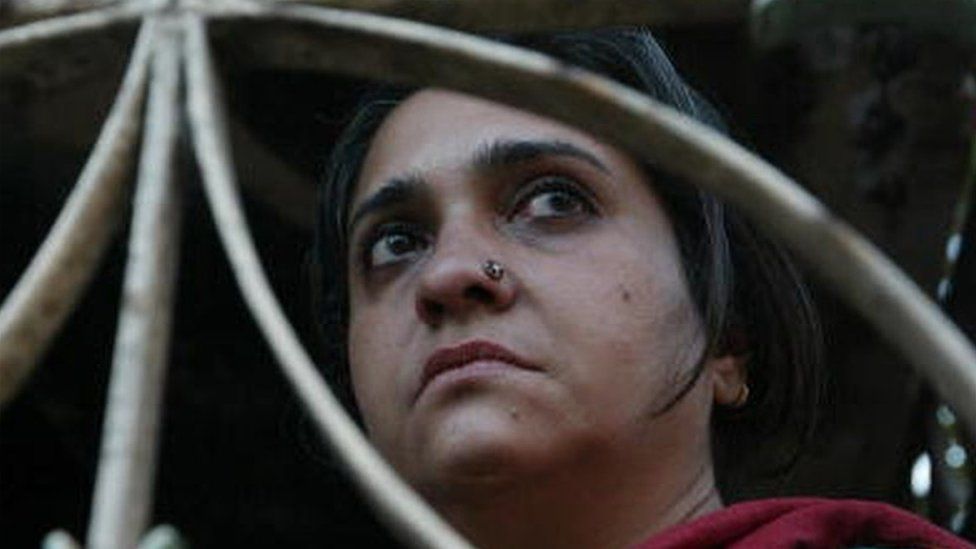 She has been called a "threat to India's national security" and a prosecutor wants to send her to prison. Her house and office have been raided a number of times, her bank accounts have been frozen and she has been relentlessly vilified and threatened on social media.
Teesta Setalvad, the country's best-known social activist, has been accused of receiving funds illegally, violating foreign exchange rules, embezzling funds raised from victims of religious riots and coaching witnesses.
But investigators have failed to press charges in any of the seven cases they have been investigating against her since 2003. And the courts have stood by her: she has been given bail about five times after prosecutors sought to question her in custody, and in July, a Mumbai high court judge rubbished a prosecution allegation that she was a threat to national security.
"The reason the government thinks she should be locked up is, because this tenacious woman refuses to allow India, or the world, to forget what happened in Gujarat in 2002," says Kalpana Sharma, an independent journalist.
Record convictions
The 2002 riots in Gujarat left more than 1,000 people, mostly Muslims, dead and were among India's worst outbreaks of unrest in decades. The rioting began after 60 Hindu pilgrims died in a train fire blamed on Muslims in the town of Godhra. The Hindu nationalist BJP state government, then led by Narendra Modi, was accused of not doing enough to bring the violence under control - an allegation he has consistently denied.
Read full article Is Teesta Setalvad India's most hounded activist?