What yoga record attempt tells us about India
20 June 2015

From the section

India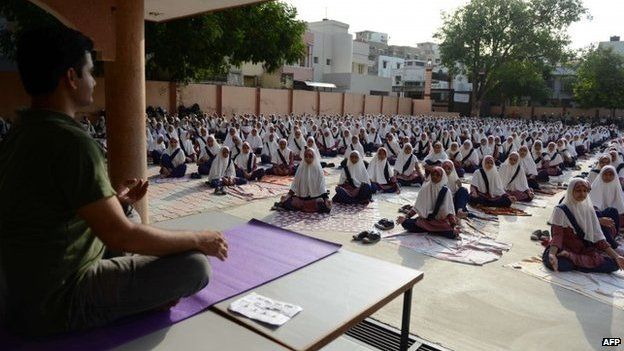 India is in the grip of yoga fever, thanks to Prime Minister Narendra Modi.
Mr Modi coaxed the United Nations into declaring 21 June International Yoga Day and announced a grand event to be held in Delhi on that day. His government plans to get tens of thousands of people to perform yoga in the heart of the capital on Sunday.
Mr Modi is an enthusiast himself - he told a biographer he tries to do yoga for an hour after waking up in the morning.
So what does Sunday's mass yoga session tell us about India?
Indians love world records
Mr Modi's plan to get 35,000 people to perform yoga for 35 minutes on the stately Rajpath (King's Avenue) is aimed at setting a new Guinness World Record. The Guinness people have been invited to document the largest yoga class at a single venue.
Read full article What yoga record attempt tells us about India