Who killed Dr Malleshappa Kalburgi?
31 August 2015

From the section

India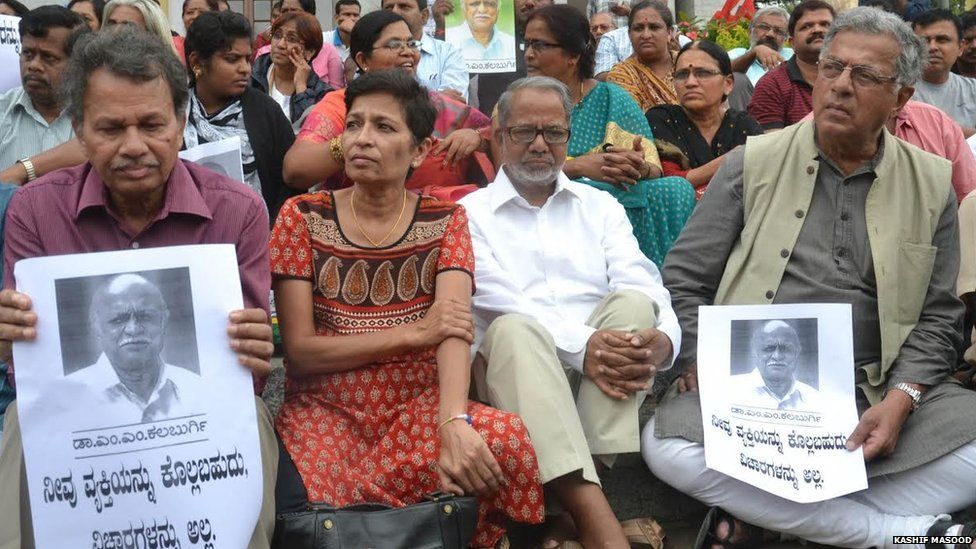 So who killed Malleshappa Kalburgi, a leading Indian scholar and a well-known rationalist thinker?
Police say they are still investigating the motive for Sunday morning's killing. Two men arrived by motorcycle at the scholar's home in Dharwad in Karnataka state. One knocked on his door, entered the house claiming to be Dr Kalburgi's student, had a brief conversation with the teacher - then shot him dead and escaped on the waiting bike.
The death of a "straight-talking, rationalist researcher of ancient Kannada literature", as a newspaper described him, has shocked the nation. Police are exploring whether the killing is linked to last year's remarks by Dr Kalburgi against idol worship, which had angered right-wing Hindu groups.
The former university vice-chancellor had been given police protection after Hindu hardliners protested against his comments. Some of these groups actually celebrated the professor's killing on social media yesterday.
Many believe Dr Kalburgi made many enemies within his own Lingayat community - an influential Hindu sect that dominates life and politics in Karnataka - with his outspoken remarks about its traditional beliefs and practices.