Pollution solutions: Behavioural change
7 March 2017

From the section

London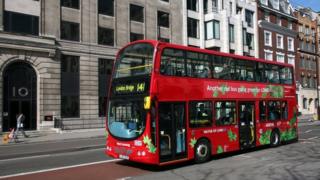 When I started first reporting on pollution in London, many moons ago, the real concern was particulate matter - the tiny particles mainly from traffic - that can cause health problems.
We still have episodes of high particulates in London - there was one a few weeks ago compounded by high levels of wood burning.
The focus now though is nitrogen dioxide (NO2) mainly from diesel engines and how that can be reduced.
London Mayor Sadiq Khan estimates thousands of Londoners every year have their lives shortened by pollution.
Ironically, London is probably at the forefront of anti-pollution policy.