Beginning of the end for the New Routemaster
9 September 2016

From the section

London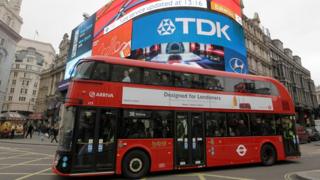 They say politics and transport are deeply entwined and nowhere more so than in London.
Certainly today there was a stark illustration of that, as it has emerged the New Routemaster project (aka the New Bus for London) is in its death throes.
This was the nostalgia-laden flagship project and manifesto pledge of the previous Mayor Boris Johnson.
We will still have the remaining new buses on the streets of London for a while yet, and 195 are yet to be delivered by next summer but I'm told no further orders will be placed.
And there's not exactly a cacophony of opposition at Transport for London (TfL) against that as the future is now electric buses.
Read full article Beginning of the end for the New Routemaster