London cycling: A mainstream policy
29 April 2016

From the section

London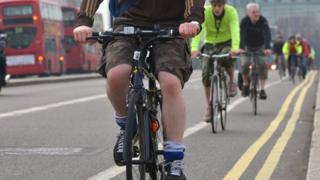 I watched the recent Times hustings on cycling with great interest.
Four years ago, this was where we saw Boris Johnson - the cycling mayor - booed by cyclists and his look of surprise is one I will not forget.
All the other candidates at the time had signed up to the London Cycling Campaign's 'Go Dutch' campaign for segregated bike tracks.
Cyclists were angry at the perceived lack of progress under Mr Johnson and that the infrastructure introduced in the first four years, was little more than "blue paint on the road."
This was the moment mass segregated cycling infrastructure began in London.