Pushing the art of protest to new limits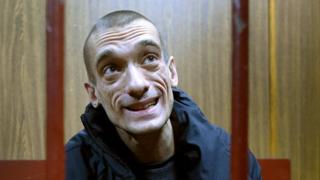 If you were going to use art as a form of protest, would you (a) drop an unannounced album on Tidal accompanied by a one-hour special on HBO, or (b) nail your genitals to a paving stone?
I (like you, I'm guessing) would go for A. But that's not an option. We are not Beyonce (when your name auto-corrects on Word, you know you've made it).
If we're hacked off about something important - say, the state of the nation (the real subject of Lemonade) - then what can we do that would have anything like the effect of Ms Knowles-Carter's latest creative endeavour?
Well…there is the unedifying, and let's face it, potentially very painful prospect of nailing your parts to a pavement.
I'm not advocating this as a course of action, and certainly won't be pursuing it myself, but it has proven potency.