Why is this painting worth $110m?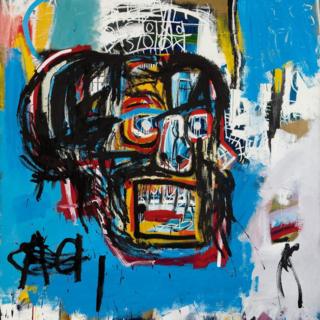 Given that Yusaku Maezawa has paid $110.5m (£85.4m) for Jean-Michel Basquiat's painting, one has to accept that to at least one person, it is worth $110.5m.
I have to say it strikes me as a bonkers price to pay. It's not that Basquiat wasn't a good artist, he was.
I couldn't put him in the same bracket as a Rembrandt or a Picasso, Cezanne or Manet, but it's perfectly reasonable to argue that he has his place in art history and fits in within the canon of Western art.
There is a line that can be drawn from Leonardo da Vinci, Rembrandt, Van Gogh and Picasso which arrives at Basquiat's graffiti inspired expressionist paintings.
You can see the influence within them of Jean Dubuffet's Art Brut, Jackson Pollock's early surrealism and Keith Haring's post-pop creations.