The art of a President Trump state visit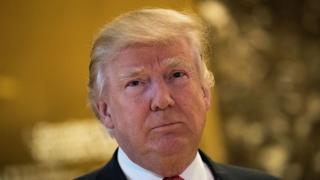 A current family fad is playing that word-association game in which you respond to the previous player's word with a relatable one of your own, eg me: "Annoying." Son: "Dad." Wife: "Bald eagle."
And so on. We've played a lot recently, such that I've started to react to the daily news in a similarly tangential way, where related but seemingly random thoughts pop into my head over and above more conspicuous concerns.
For instance, while everybody else was discussing the significance of a potential state visit to the UK by President Trump, I had two immediate thoughts in my mind:
No need to dwell on point one.
One look at the photographs of Donald Trump's Manhattan Penthouse in Trump Tower confirms George IV's extravagant tastes and those of the current US President are simpatico.