England's schools adjudicator to step down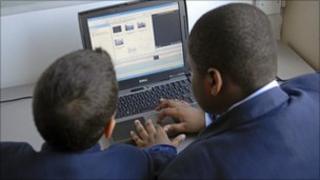 England's schools adjudicator Ian Craig is to leave his post early, months after warning over plans to slim down the rules over fair admissions.
Mr Craig's contract was due to expire in April 2012, but he will now step down this October.
The Department for Education said this would allow his successor to get "up to speed" on the "new admissions process".
Last year Mr Craig warned that government plans to simplify the admissions code could weaken it.
The code lays out the rules under which admissions to popular schools, which are often highly competitive, can and cannot be determined.
The schools adjudicator's office rules on disputes over the process - although individual cases are heard by panels at local level.
A statement from the Department said: "Dr Craig's contract is due to expire in April 2012 and he and the Secretary of State have agreed it makes sense for his successor to take over in October this year to give them time to get up to speed ahead of the new admissions process."
Dr Craig said he felt "the time is right for a new chief adjudicator to take on the role".
Education Secretary Michael Gove said: "With the implementation of a new slimmer Code and Admissions Framework, subject to the passage of the Education Bill, we both agree the time is right to appoint a new adjudicator."
'Very careful'
Presenting his annual report in November, Dr Craig said the current code could be made more easy to understand, but cutting it down risked "throwing the baby out with the bathwater".
"I think we need to be very careful that while we're making it more accessible we don't simplify it to such an extent where it becomes a useless document," he said.
The government has denied claims by the NASUWT teachers' union that its plans will erode the powers of the schools adjudicator.
Dr Craig was also recently criticised by MPs for comments he made to journalists last year about church schools' admissions codes.
He said that by giving parents credit for church activities such as bell ringing and church cleaning, some schools were inadvertently "skewing" their intakes.
At the Commons Education Committee, Damian Hinds, Conservative MP for East Hampshire, pointed out that the comments were based on a small minority of schools and requested that such context be made clearer in future.