UK independent schools 'surviving recession'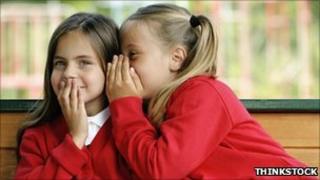 Private schools are weathering the recession, according to a body representing more than 1,200 of them.
The Independent Schools Council's annual census shows a 1% fall in pupil numbers, from 511,886 in January 2010 to 506,500 in January 2011.
ISC chief executive David Lyscom said its schools were showing "remarkable resilience" in a difficult economic climate and providing value for money.
The proportion of pupils from abroad rose 5.5% to more than 24,500.
Of these, 38% were from Hong Kong and China and 34% were from Europe.
The next-largest single group of pupils came from Germany - 9.6% of the total.
In total, 24% were from an ethnic minority background.
The census reveals that nearly 139,000 pupils (27%) received help with fees from their schools - on average £1,324 per pupil.
'Remarkable resilience'
Average termly fees, excluding nursery fees, were £4,393 and £8,384 for boarders.
The proportion of boarders at independent schools also rose - by 1.7% to 68,102, a total of 13.4% of all pupils there.
Mr Lyscom said: "ISC independent schools are showing remarkable resilience against a difficult economic background, reflecting the high quality of education that our schools offer to parents, and the value for money that this represents."
He said the census showed many pupils benefited from means-tested bursaries, and he urged the government to think carefully about its approach to university admissions.
"It would be very wrong to discriminate against these pupils when they apply to university just because they went to a particular type of school," he said. "Our schools help promote social mobility - our statistics show how socially diverse they may be."
Mr Lyscom also welcomed the rise in overseas pupil numbers, which he said showed "the ability of our schools to attract high-quality applicants from overseas in the face of fierce competition from other countries".
He added: "This underlines the importance of the UK having a proportionate visa regime which is capable of distinguishing between independent schools and their pupils and other student migrants.
"So we are pleased that the UK Border Agency has listened to ISC's message and has granted all independent schools automatic 'highly trusted sponsor' status."
The census, completed by 1,232 independent schools in the UK and two in the Republic of Ireland, also revealed that more than 60,000 pupils had been identified as having special education needs (SEN) - the most common being dyslexia or dyspraxia.
And a total of 2,449 ISC pupils had been granted a formal statement of SEN.