Sandwell Council's fresh protest over school buildings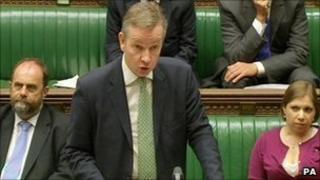 Council leaders in Sandwell are stepping up their fight to rebuild crumbling schools by delivering a new protest to the education secretary.
Earlier this month Michael Gove re-affirmed his decision to scrap the £125m school building programme.
Sandwell had challenged the original decision in the High Court, forcing Mr Gove to reconsider.
Now the council's legal advisers are writing to Mr Gove to question the lawfulness of his latest move.
Mr Gove has said he is unwilling to go ahead with the rebuilding programme in Sandwell because he had no recent data with which to compare the state of the borough's schools against others across the country.
The council's legal advisers are now arguing that this does not comply with the order issued by the High Court.
Council leader Darren Cooper said: "We do not believe that Mr Gove's latest decision is in line with the High Court ruling, which essentially stated he should reconsider the case of each school on its merits.
"Whether or not he has data on other schools across the country is irrelevant to this.
"We believe we have a good case to ask Mr Gove to have another look at the case for rebuilding Sandwell's schools, and we very much hope he will do so.
"Rebuilding these schools is not a luxury. It is vital for the future of thousands of our young people."