Energy savings 'could pay for a teacher'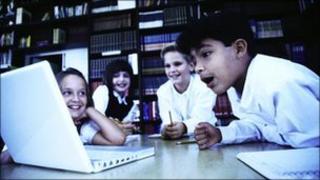 Schools could save the equivalent of a teacher's salary by switching out the lights and taking energy saving measures, a charity says.
The Carbon Trust says UK secondary schools could save up to £21,500 in energy bills if they took measures.
These include switching off lights and computers, turning heating down, installing insulation and more efficient lighting.
UK school energy bills cost £543m a year.
The Carbon Trust says that UK schools now account for more than half of local authorities' carbon emissions.
It argues that across the UK as much as £135m in savings could be made through basic cost-effective measures which would pay back in less than three years.
'Squeeze on budgets'
It says: "Simple measures such as switching off lights and installing more efficient heating could help the average secondary school save £21,500 in energy bills - almost equal to the annual salary of a newly qualified teacher."
Director of Carbon Trust Programmes Richard Rugg said: "The Carbon Trust's work with local authorities shows that schools can play a pivotal role in helping the public sector to save millions of pounds while slashing carbon emissions.
"With a squeeze on budgets, our focus is on helping local authorities in collaboration with their schools estate to identify low cost opportunities that deliver high financial savings.
"Whether a pupil, a teacher or a school site manager, every member of the school community must play its part in saving energy."