School Report planning diary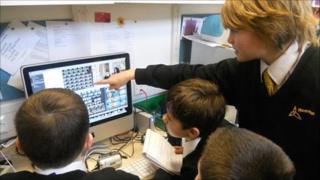 Not all BBC news stories are created from scratch on the day they are broadcast - and yours don't have to be either.
Some stories appear out of the blue, but many are the result of forward planning and careful preparation.
Every newsroom has a diary to help plan for what is coming up and make plans. Preparation allows you to do your research, contact potential interviewees and polish your script and story.
This page will be updated throughout the year, so keep checking to see what's coming up.
And remember: there will be other local events going on in your area, so don't miss out on the chance to report!
--------------------------------------------------------------------------------------------
JANUARY 2012
19 January: 3rd School Report practice News Day
27 January:Holocaust Memorial Day, nationwide
--------------------------------------------------------------------------------------------
FEBRUARY 2012
4 February - 17 March:Six Nations, nationwide
7 February: Safer Internet Day, nationwide
9 February: 4th School Report practice News Day
--------------------------------------------------------------------------------------------
MARCH 2012
1 March: St David's Day, Wales
3-4 March: Music Nation, nationwide
5-9 March: National Careers Week 2012
8 March: International Women's Day, nationwide
8 March: The Queen's makes her first visit as she starts her UK tour for the Diamond Jubilee
9-18 March: National Science and Engineering Week
12 March:Commonwealth Day, nationwide
12-18 March: Waste Week 2012, nationwide
13-16 March: Chelthenham Racing Festival
14 March: No Smoking Day
15 March: School Report News Day
15-17 March: The Big Bang Fair (UK Young Scientists & Engineers Fair)
17 March: St Patrick's Day, Northern Ireland and Republic of Ireland
21 March: Budget Day, Chancellor makes his Budget statement to the House of Commons
23-25 March: Sport Relief, nationwide
Read School Report's guide to reporting Sport Relief stories
--------------------------------------------------------------------------------------------
APRIL 2012
18 April: 100 days to start of Olympic Games
23 April: St George's Day, England
23 April - 9 September: World Shakespeare Festival, nationwide
--------------------------------------------------------------------------------------------
MAY 2012
18 May - 27 July: Torch Relay, nationwide
21 May: 100 days to start of Paralympic Games
--------------------------------------------------------------------------------------------
JUNE 2012
2-5 June:Queen's Diamond Jubilee celebrations, nationwide
9 June - 1 July: Euro 2012, Poland and Ukraine
21 June - 9 September:Festival 2012, nationwide
23-24 June: Radio 1's Hackney Weekender, London
--------------------------------------------------------------------------------------------
JULY 2012
27 July - 12 August: Olympic Games, London and other venues
--------------------------------------------------------------------------------------------
AUGUST 2012
24-29 August:Paralympic Torch Relay, nationwide
29 August - 9 September:Paralympic Games, London and other venues