Universities stuck without cheating software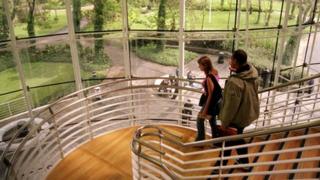 Universities have been forced to extend some deadlines because software used to catch plagiarism stopped working.
It suggests how dependent on technology universities have become in their attempts to stop students copying work from the internet.
The Turnitin software system, widely used in UK universities to stop students cheating, reported "service disruption" on Monday and Tuesday.
The delay meant some students found they had extra time for coursework.
Cheating checks
On Wednesday afternoon, a spokesman for Turnitin said the firm regretted the disruption and said the technical problems had now been resolved.
The software, used to some extent in almost every UK university, is designed to catch plagiarism, checking whether submitted work resembles material on the internet or to find collusion between students.
The US-based system will check an estimated eight million pieces of work from UK students this year, looking for "unoriginal content".
The technical problems on Monday and Tuesday were only in the UK, said a Turnitin spokesman.
Oxford Brookes University had put statements on its website saying the university was aware of problems with Turnitin, the "system through which some students submit their coursework electronically".
It warned students that because of "technical problems" deadlines would be extended by a further 24 hours.
There had also been messages about extending deadlines on the website of the University of Portsmouth.
Hull, Derby, Brighton and Regent's University, Queen's University Belfast and Edinburgh were among the universities putting messages on Twitter warning of problems with Turnitin.