Apply now for loans or face delays, students urged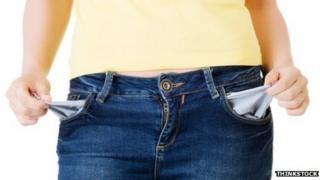 Students in England and Wales are being warned to apply now for their loans or risk weeks without cash.
Last year, more than a third of English students missed the deadline to apply and some left it until the beginning of term, said the Student Loans Company.
Each application can take up to six weeks to process, it warned.
Some costs, such as halls of residence, travel costs and books, have to be met upfront, said the company's director of operations, Derek Ross.
Mr Ross added that late applications could mean that students were left without the means to meet these costs.
Parents' details
"It is important for students to know what they are entitled to and to have funding in place for starting university.
"Students need to make sure they've got their applications in by the deadline so they're not left short at the start of term," said Mr Ross.
Last year some 70,000 students in England left it until October or November to apply for their loans, said the company.
It warns that many students may be tempted to wait to apply for funding until they receive their A-level results in August and have had their places confirmed by universities.
A spokeswoman said that instead they should apply online now using their first-choice offer.
They then need to send requested information, including financial details from their parents, as soon as possible.
This year the Student Loans Company will process more than a million loan applications, including, for the first time, those for Welsh students.
Deadlines for new students in England and Wales to apply for funding for the coming academic year are this month.
Continuing students have until the end of June.