Election 2015: £2.5m party donations in first week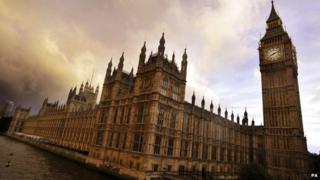 Almost £2.5m of donations to political parties were registered in the first week of the official election campaign, new figures have revealed.
Labour topped the list with £1.89m of donations between 30 March and 5 April, the Electoral Commission said.
The Conservatives received £501,850, UKIP was given £35,416 and the Lib Dems £20,000, figures show.
All parties standing candidates at the election are required by law to report any donations or loans over £7,500.
The Co-operative Party was given £8,400 and the Green Party received £13,792.
The biggest donation came from the Unite union, which gave Labour £1,005,000.
Unison gave the party £506,240.
The biggest donation to the Conservatives came from individual donor Michael Tory, who gave the party £75,000.