Election 2015 at-a-glance: Monday 27 April campaigning
A daily guide to the key stories, newspaper headlines and quotes from the campaign for the 7 May general election.
The big issues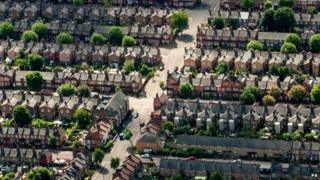 Labour has announced a policy pledge aimed at helping first-time buyers by exempting some homes from stamp duty. Meanwhile 5,000 small businesses have written to the Daily Telegraph pledging support for the Tories' economic plan, and Liberal Democrat leader Nick Clegg has set out one of his coalition requirements should his party find itself holding the balance of power come 7 May.
---
Day in a nutshell
Keep up with all the days events on our live page.
---
Key quotes
Labour leader Ed Miliband on housing: "There's nothing more British than the dream of home ownership, and home ownership is out of reach for so many people in our country."
Conservative Party spokesman on Labour's stamp duty policy: "Coming from the people who crashed the housing market and repeatedly raised stamp duty, this won't distract from Ed Miliband's inability to say what deals he will make with the SNP to prop him up in Downing Street."
On resigning as Northern Ireland health minister Jim Wells said: "As many people are aware I have been focused on helping my wife during her fight for life."
Prime Minister David Cameron said: "We know it's the people who take risks, start out on their own, wake up at the crack of dawn to open up their shop and do their books on the kitchen table at midnight who create jobs."
In reference to the prime minister's recent football slip-up, Lib Dem leader Nick Clegg said: "It's a perilous thing to pretend you're a fan of a sport when you're not."
Mr Clegg also said: "I would not accept under any circumstances the cuts to nurseries, to schools and to colleges that both Conservatives and now Labour have announced."
---
Monday's newspaper headlines
"Labour's sweetner to help buy first home" - The Times says Ed Miliband is "intensifying a political offensive over housing" by announcing his exemption of stamp duty for first-time buyers on homes worth less than £300,000.
"Tories losing our support over Scotland warns DUP" - The Guardian reports that David Cameron is "forfeiting the support" of the DUP, which warns that the Tories are in danger of "abusing the House of Commons" over their handling of Scotland.
"Businesses like ours have helped to create 1,000 jobs a day" - The Daily Telegraph leads with its letter from 5,000 small firms pledging support for David Cameron and the Conservatives.
"Downing Street says it will stand in the way of any attempt to take over BP" - The Financial Times reports that the government has told BP it would oppose any potential takeover of the energy company, which was seriously weakened by the huge bill incurred after the Gulf of Mexico oil spill disaster.
---
Pictures of the day
How feasible would it be to introduce online voting?
People can shop, date and bank online, but how feasible would it be to allow internet voting at the general election? Find out here.
Also the question we've all been asking, what if no one wins the election? We explain what would happen next.
---
* Subscribe to the BBC Election 2015 newsletter to get a round-up of the day's campaign news sent to your inbox every weekday afternoon.