Conservatives boost majority in Warwick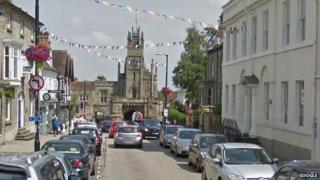 The Conservatives have increased their majority on Warwick District Council by six seats.
The party now holds 31 of the 46 seats on the council in which the councillors are elected every four years.
Labour gained one more councillor to increase its tally to nine, while the Liberal Democrats lost seven seats and have two councillors.
The Green Party now holds a seat on the council after Ian Davison was elected in the Brunswick Ward.
Meanwhile, Whitnash Residents Association has retained its three seats on the administration.
The Conservatives have made gains in council elections across the West Midlands, in reflection of the national result.
The Tories took Worcester City Council, Herefordshire Council and East Staffordshire, all previously under no overall control.
The party also made gains in North Warwickshire from Labour, while Labour lost overall control in Stoke-on-Trent.
However, Labour retained control of the city councils in Coventry, Birmingham and Wolverhampton.