Bristol's elected mayor 'needs to listen more'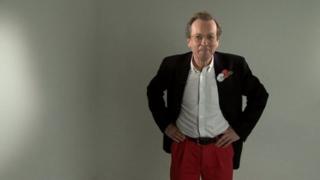 Bristol's elected mayor needs to "listen more", one of the city's election candidates has said.
Liberal Democrat Stephen Williams said local councillors were "frustrated" by independent mayor George Ferguson "not listening to them".
Labour's Thangam Debbonaire said having a mayor had "reduced local councillors' powers to serve their constituents".
The comments came in a BBC Radio Bristol election debate with five of Bristol West's seven candidates.
They were giving their responses to a question from a member of the audience who asked them if having an elected mayor had "revitalised the city".
Conservative Claire Hiscott said having an elected mayor made it "more exciting" and Green Darren Hall praised him for "greening the city".
Independent Dawn Parry said: "I think it's terrific we've got an independent mayor, who's nothing to do with party political dogma full stop."
'Chocolate in his pocket'
Mr Williams said he had been in favour of an elected mayor when 10 English cities held referendums in 2012.
He said he had hoped "all the great cities would do likewise" to be "a counterpoise to the power of London" and "those mayoral voices could speak collectively".
"Sadly the other cities did not, so it's only Bristol," he said.
Ms Debbonaire said Bristol's referendum showed "a pitiful low level of involvement".
Ms Hiscott said she had to work with Mr Ferguson and referred to his "occasional use of inappropriate language".
"I was there when he lost it once and I said 'George, your blood sugar's a bit low darling, pop some chocolate in your mouth and you'll be fine'.
"He has never got into trouble since in over a year," she added.
Mr Hall said he was "not sure" having an elected mayor had "revitalised democracy" and both he and Stephen Williams agreed England was the country "most constrained by central government" in Europe.
UKIP candidate Paul Turner and Left Unity candidate Stewart Weston, who are also standing in Bristol West, did not take part in the debate.
---
The candidates for the constituency are:
Thangam Debbonaire, Labour
Darren Hall, Green
Claire Hiscott, Conservative
Dawn Parry, Independent
Paul Turner, UKIP
Stewart Weston, Left Unity
Stephen Williams, Liberal Democrat
---