Ramsey election error sees 600 post vote slips reprinted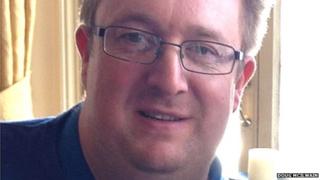 More than 600 postal voting slips for a Cambridgeshire ward are being reprinted after an independent nominee was flagged up as a UKIP member.
The error occurred on the parish council election slip for Ramsey, with Doug McIlwain being affiliated with the anti-EU party.
"I had 27 phone calls asking if I had defected or had gone crazy," Mr McIlwain said.
Huntingdonshire District Council said it was an "unfortunate error".
It added the elections team would be "writing to all residents who will have received the ballot papers to explain the error, and confirm that a new paper will be issued to them as soon as possible".
Mr McIlwain, a former Conservative mayor of Huntingdon, said he was standing with no political affiliation because he believed Ramsey "needs some independence".
"They couldn't have made a bigger mistake as far as I am concerned with the party logo," he said.
"It's hard to get people to vote once in this country, let alone to then send out a letter to say vote again."
Lisa Duffy, who is standing as a UKIP candidate, said: "We don't want UKIP next to Doug's name and we'd prefer him not to be elected to the town council.
"It's really disappointing that the district council have made this mistake. I think it is going to be difficult to get people to vote a second time."
The council said that the matter "will be rectified in time for the poll to continue."
A full list of nominees can be found here.
The news comes a day after 400 incorrect ballot papers were sent out in Peterborough.