Voting gets under way in London's 73 constituencies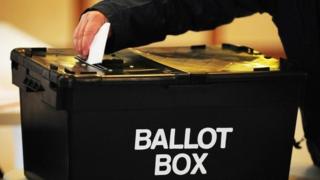 Voters in London are going to the polls in the General Election after months of campaigning by political parties.
Polling stations opened in all the city's 73 constituencies at 07:00 BST with results expected to be declared after midnight.
Votes will be counted after the polls close at 22:00 BST.
For the latest news from all the counts on London, go to our election live service or check the results on your constituency profile page.