Election 2015: Ben Gummer retains Ipswich seat
The Conservatives have won all seven seats in Suffolk, brushing all other parties aside including in two constituencies targeted by Labour.
The tone was set by Ben Gummer, who came out on top against David Ellesmere in the fiercely fought Ipswich seat.
Mr Gummer received 21,794 votes, compared with Mr Ellesmere's 18,061.
Bob Blizzard was expected to give Peter Aldous a run for his money in Waveney, but in the end Mr Aldous increased his majority by 1,639 votes.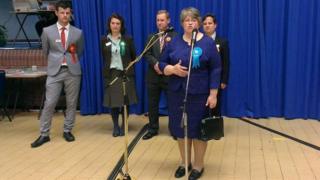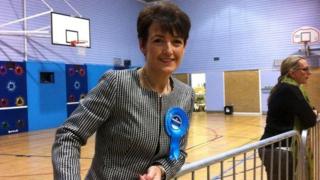 Matthew Hancock had a comfortable victory in Suffolk West, gaining 52.2% of the votes and 14,984 more than second place UKIP.
It was a similar story in Suffolk Coastal for Therese Coffey, who retained her seat with a majority of 18,842, and in Suffolk Central and Ipswich North for Dan Poulter, who won with a share of 56.1%.
Jo Churchill picked up where David Ruffley left off and gained a convincing victory in Bury St Edmunds.
Another newcomer, James Cartlidge, built on Tim Yeo's success to increase the Conservative majority in Suffolk South.
You can keep up with our live page for results across the East.
---
Vikki Irwin, BBC Radio Suffolk political reporter
If you had told me 24 hours ago that these would be the results I wouldn't have believed you. Both Ipswich and Waveney were targets for the Conservatives and Labour, and were predicted to turn red. But heading to Westminster from Suffolk will be an all blue team again.
All of the successful candidates, even those stepping in for standing down MPs, added to their seat's majority.
Like the national picture, the Liberal Democrats suffered the largest losses in the county. After 2010 they were the second largest party here, now they are barely polling above the Greens - securing only 5.6% of the total Suffolk vote. UKIP is now the third largest party in the county, with Labour in second place.
---