General election 2015: Voting closes across Devon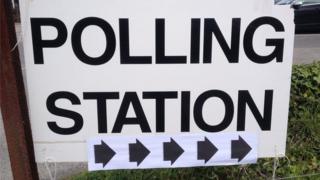 Polling stations have closed across 12 Devon constituencies in the 2015 general election.
As well as the Westminster poll, there was also elections for all the district and unitary authorities in Devon as well as a mayoral election in Torbay.
People could vote from 07:00 until 22:00 BST, and most of the results are expected to be announced overnight.
You can follow the results as they come in on our election live service.
Nationally, 650 MPs will be elected to Westminster.