Election 2015: Bishops urge vote for those in greatest need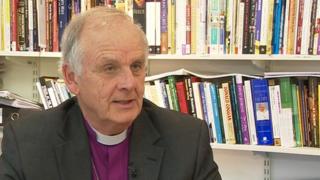 Church in Wales bishops have urged people to vote for "what is good and fair" in the general election.
In a joint statement, the seven Anglican bishops asked Christians to find out who promises to improve the lives of those in "greatest need".
The bishops call on voters to "engage with candidates or party members".
The statement says the poll on 7 May is "too important to neglect" and observes that most candidates "want to make a difference for the better".