Election 2015: UKIP says immigration is 'raised by voters'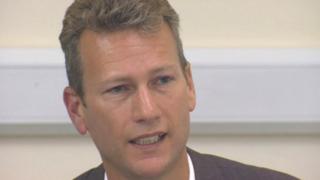 UKIP's leader in Wales has denied his party is obsessed with immigration, saying the issue is raised by voters on the doorstep.
Nathan Gill said the UK and Welsh manifestos, out later this week, would be comprehensive, "full" documents on "every single topic you could imagine".
Immigration would merit "just a few paragraphs", he added.
But Mr Gill said voters possibly felt they would not be "vilified" by UKIP for bringing up the issue with them.