Election 2015: Williams no ambition to lead UK Lib Dems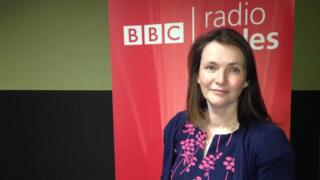 Kirsty Williams says "categorically" she has no ambition to lead the Liberal Democrats at Westminster.
The party's Welsh leader said she would not seek to replace Nick Clegg if he stood down after the general election.
Ms Williams told BBC Radio Wales the assembly was "not a training ground or a nursery for Westminster".
"I cannot understand this obsession with people thinking you can only achieve in politics if you happen to go to Westminster," she said.
On Friday, Ms Williams became the last of six party leaders in Wales to be interviewed by presenter Jason Mohammad and take calls from listeners.
She denied any ambition to seek election as an MP and, when it was suggested she could be the next leader of the Lib Dems, Ms Williams replied: "I don't know how many more ways I can say no - categorically."