Election 2015: Charity questioned on Tory 'support'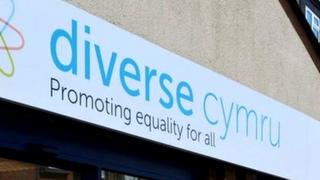 An equality charity has been asked to explain why its name appeared on an open letter backing the Conservatives.
Diverse Cymru said it had been included "in error" on a list of 5,000 small business owners in the Daily Telegraph.
The charity's chairman, Keith Dewhurst, is a Tory candidate but Diverse Cymru said it had no political affiliation.
The Charity Commission said it was now writing to four charities named in the letter, pointing out that support for a party was not a "legitimate activity".
'Independence'
In a statement on Tuesday, it said: "The Commission was made aware yesterday that the signatories to yesterday's letter to the Daily Telegraph newspaper endorsing a political party included the chairman of a charity, Diverse Cymru.
"We have since been made aware of a further three charities who appear on the list.
"Our guidance on campaigning and political activity by charities makes clear that charities may engage in political activities in furtherance of their political purposes.
"But charities must not give support to a political party or candidate.
"Charities must stress their independence and ensure that any involvement they have with political parties is balanced.
"Signing a letter in support of a political party is not a legitimate activity for a charity."
The commission noted that Diverse Cymru had taken "the right course of action" in reasserting its independence and asking for its name to be taken off the list.
But it added that it would decide "what further action, if any, is necessary" against the four charities, once they had responded to the letter, asking how their names came to be included in the letter.