Election 2015: Voting nears end across Wales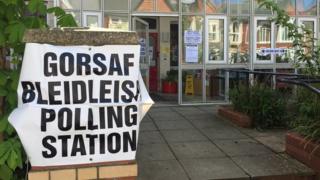 Polling for the UK general election has entered its final stage with time to vote running out.
Around 280 candidates are contesting 40 seats for a chance to represent Wales at Westminster for the next five years.
Polling stations are open until 22:00 BST when electoral teams will begin a long night of counting.
Thousands of postal votes will also be counted overnight and the first Welsh results are expected in the early hours of Friday morning.