Runaway PCC re-election for Vera Baird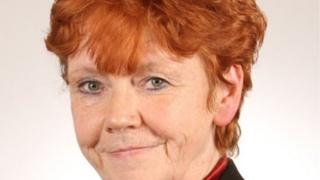 Labour's Vera Baird has been re-elected as the Northumbria Police and Crime Commissioner.
She retained her seat with a runaway 180,479 votes - her nearest rival was the Conservative candidate Stewart Hay with 58,713 votes.
Northumbria PCC count sources said more than 1,500 ballot papers were spoiled in the Sunderland area.
Barrister and former MP Ms Baird lost her Redcar seat at the 2010 General Election.
Candidates are listed alphabetically by surname. BBC News App users: tap here to see the results.
Northumbria
Candidate
Party
Vera Baird
Labour
180,479
Stewart Thomas Hay
Conservative
58,713
Melanie Hurst
UKIP
52,293
Jonathan Charles Wallace
Liberal Democrat
34,757
More information is available on the Choose my PCC website.