Election 2016: Polling stations open in Leicestershire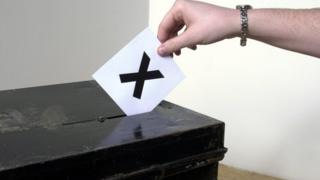 Voting has begun in elections being held in Leicestershire.
Polling stations opened their doors at 07:00 BST and will close at 22:00.
In Leicestershire, votes are being cast for the police and crime commissioner (PCC) election, one of 36 taking place in England.
The PCC candidates include Willy Bach for Labour, Neil Durban Bannister for the Conservatives, Sarah Hill for the Liberal Democrats and David Sprason for UKIP.