No change in control for three main Gloucestershire councils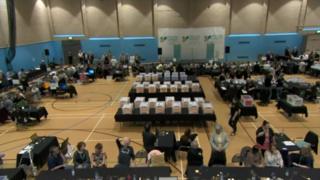 There have been no changes in the control of the three main councils in Gloucestershire.
The Conservatives have retained their hold over Gloucester City Council by gaining two seats.
The Liberal Democrats increased their majority at Cheltenham Borough Council by 10 seats.
And there is still no overall control at Stroud District Council with the Conservatives taking 23 seats and Labour 18.
Votes were also cast in the Gloucestershire Police and Crime Commissioner elections which saw Martin Surl re-elected.