NI Assembly election: DUP pass 20-seat mark as counting continues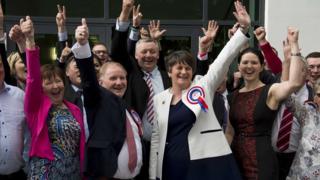 The Democratic Unionist Party (DUP) has passed the 20-seat mark in the Northern Ireland Assembly as counts continue.
Four party leaders have been returned so far, including First Minister Arlene Foster of the DUP.
A full recount was called in West Tyrone after it was discovered that 36 ballot papers were missing.
So far, the DUP has 22 seats, Sinn Féin has 14, the Ulster Unionists have five, the Alliance Party has three, one party has two seats and two others have one.
Gerry Carroll won a first ever assembly seat for the People Before Profit Alliance, topping the poll in West Belfast for the left-wing party.
Former Sinn Féin MLA Rosie McCorley was excluded, meaning the party will not retain their five seats in the constituency.
Mr Carroll said his success was evidence that voters had become "fed-up with the status quo" and were "looking for a political alternative".
In South Down, John McCallister became the first high-profile MLA to lose his seat when he was eliminated after the first count, but he said his his nine years as an MLA had been a "privilege".
He was twice elected as an Ulster Unionist but left the party in 2013 to form the ill-fated NI21, which imploded just over a year later.
Ulster Unionist leader Mike Nesbitt said he was "stunned" to top the Strangford poll, but acknowledged that he had been "ambitious" with his prediction of the number of seats his party would win.
Alliance Party leader David Ford crossed the line in South Antrim and Jim Allister, who leads the Traditional Unionist Voice, was re-elected in North Antrim.
Former MP Naomi Long will return to frontline politics after her election for the Alliance Party in East Belfast, where she lost her Westminster seat to the DUP last year.
The DUP's Joanne Bunting has taken the East Belfast seat vacated by former first minister Peter Robinson, who retired earlier this year.
In South Belfast, the city's former lord mayor Máirtín Ó Muilleoir was elected, while Gerry Kelly and Alex Maskey did the same in North Belfast and West Belfast respectively.
Jenny Palmer, a councillor who left the DUP last year after claiming she had been bullied, took a seat off her former party when she was elected for the Ulster Unionists in Lagan Valley.
Former agriculture minister Michelle Gildernew, who left the assembly to serve as an MP, will return to Stormont after her election for Sinn Féin in Fermanagh and South Tyrone.
William Irwin of the DUP came top of the poll Newry and Armagh with Sinn Féin taking two seats in the constituency, while four candidates were elected on the first count in Mid Ulster.
Former health minister Jim Wells, who has endured a series of controversies in the past two years, was re-elected in South Down.
He made a formal complaint to the Electoral Office for Northern Ireland after his wife and the husband of Social Democratic and Labour Party (SDLP) candidate Sinéad Bradley were denied entry to the count.
Only the Lagan Valley count has been completed so far, while counting in North Down has been suspended and will begin again on Saturday morning.
Two hundred and seventy-six candidates are competing for 108 seats across Northern Ireland's 18 constituencies.
In all, 703,744 people voted in the election - a turnout of 54.91%, which was down slightly from the figure of 55.64% in the 2011 assembly election.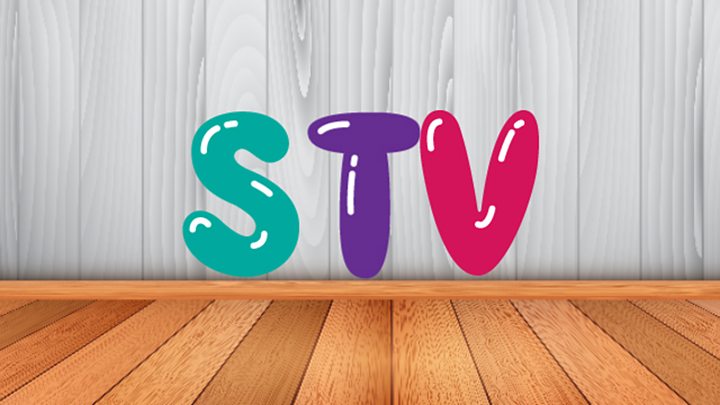 In general terms, turnout in eastern constituencies has increased compared to 2011, but dropped in western constituencies.
More than 2,000 staff are involved in counting the votes at eight centres across Northern Ireland.
In Northern Ireland, MLAs are elected using the Single Transferable Vote (STV) system, a form of proportional representation.
Many counts are expected to last two days and the final seats not due to be declared until some time on Saturday.
---
Analysis: Stephen Walker, BBC News NI political correspondent
The leaders of the two largest parties in Northern Ireland will be delighted with how the day is going so far.
The DUP is on course to hold the seats it took in 2011 and Sinn Féin are hopeful they will better their 2011 election when they won 29 seats.
In contrast, it has been a disappointing day for the Ulster Unionist leader Mike Nesbitt and his SDLP counterpart Colum Eastwood.
Before the election, Mr Nesbitt sent a letter to himself predicting the number of seats his party would win.
But he has admitted that he was too optimistic.
Mr Eastwood will be pleased his party appears to be performing well in his home constituency of Foyle, but he will be worried about party colleagues in South Belfast, West Belfast and Upper Bann.