UKIP race row candidate's comments 'not racist'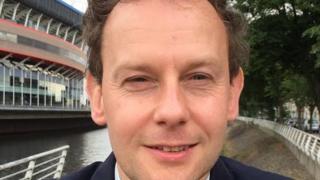 UKIP Wales' leader has said comments by a party assembly candidate linking rubbish problems in Cardiff to immigration were "not racist at all".
But Nathan Gill told BBC Wales he did not back Gareth Bennett's statements.
Mr Gill also said there were issues when a "huge amount of immigrants" came into an area and local councils could not cope with the "excessive rubbish".
UKIP's National Executive Committee (NEC) endorsed Mr Bennett's candidacy for South Wales Central on Monday.
The decision followed a vetting panel recommendation, despite calls for de-selection and 16 party candidates complaining.
UKIP is still yet to issue an official statement in response to the decision to endorse Mr Bennett, as lead candidate for South Wales Central.
Party leader Nigel Farage has said he was "less than impressed" with Mr Bennett.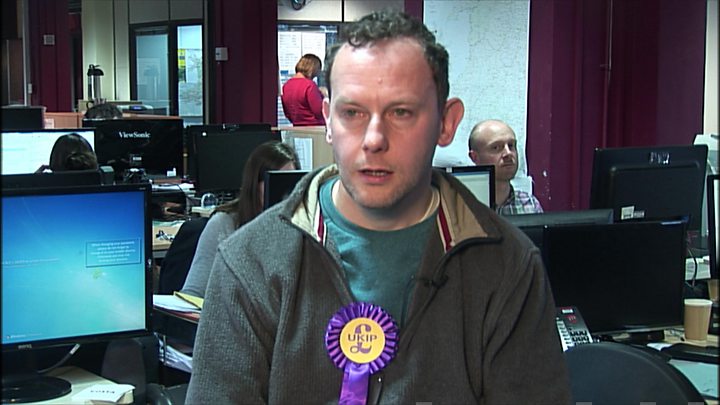 Speaking on Radio Wales' Jason Mohammad programme on Friday, Mr Gill said he backed the candidate because "he was chosen by the membership of Wales".
"I don't back the statements he made, absolutely not, they were his own statements, that's something that he should answer," he said.
"It certainly isn't UKIP policy and it isn't something we acknowledge.
"What we do acknowledge is that there are issues and have been issues due to too much immigration too fast, which has not allowed the councils to catch up with that."
"So if you suddenly got an area where there are a huge amount of immigrants coming into it and the local council is unable to deal with the excessive rubbish and the extra school places that are needed, that is poor planning, isn't it?" he added.
Mr Gill said he would be "extremely happy" for UKIP to win "six or seven" seats in May's election.
"The Lib Democrats are pretty much in free-fall and have pretty much destroyed themselves as a party.
"In the last two major elections in a row we beat Plaid Cymru here in Wales, and absolutely it is our goal and it's our target to beat Plaid Cymru in this election."
Mr Gill told the programme he would consider resigning if UKIP only won one seat in the poll.
Asked if he would quit if the party failed to win any seats, he said: "If I won zero then yeah, I probably would actually."
Liberal Democrat Peter Black called Mr Gill's defence of Mr Bennett the "appalling true face of UKIP".
"In many regional seats the choice for the fourth seat is between UKIP and the Welsh Liberal Democrats, that is the clear choice that many people must make," Mr Black said.