Welsh election: Communist call to nationalise steel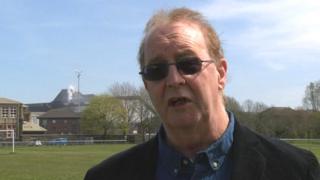 The Welsh Communist Party is calling on the next Welsh Government to nationalise the steel industry.
The party urges Labour supporters to vote Communist on the regional lists at the assembly election in May to ensure socialist representation in the Senedd.
Leader Robert Griffiths said it wanted a Welsh Assembly with "real powers and resources to make a big difference".
He called for a federal Britain which would redistribute the wealth "hoarded" by the richest 10% of the population.