Ex-Labour councillor backs Newport Tory for assembly elections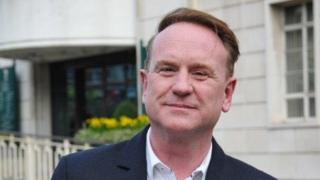 A Newport councillor who left Labour two months ago has endorsed a Conservative candidate for the assembly election.
Chris Evans, who left the party after he was suspended from his group earlier this year, is now backing Matthew Evans for Newport West.
The councillor said with Labour moving "further from the sensible centre... I'm confident he'll put the city before party interest".
Labour has declined to comment.
Jayne Bryant was selected as Labour's candidate after Rosemary Butler, the former presiding officer and the party's Newport West AM, announced she would stand down.
Chris Evans made the endorsement of Matthew Evans in a leaflet set to be distributed in Newport West.
Mr Evans said: "Matthew cares passionately about our city and all of its people and he has a wealth of experience, compassion and vision. I know he will put Newport West and its great people and all our communities first."
Earlier this year Mr Evans said he was suspended from the party group on Newport council after a meeting with group whips where he was criticised for speaking to the press.
He left Labour in February and continued as an independent councillor.
The news did not come as a surprise to one source within Labour, who said the two men had been friends for some time.
A Welsh Labour spokesman declined to comment.