Paul Hogan 'can't pay 10% of tax bill'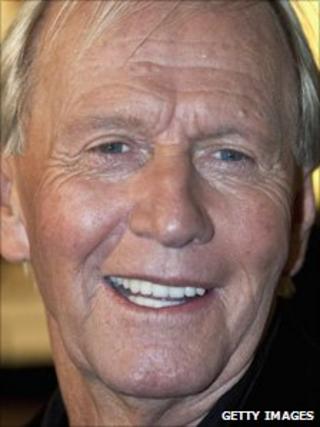 Actor Paul Hogan, barred from leaving Australia over an unpaid multi-million dollar tax bill, says he "can't pay 10% of what they're asking".
The US-based Crocodile Dundee star is alleged to have put AUS$37.6m (£22m) of royalties in offshore tax havens
He was served the order after returning to Sydney for his mother's funeral.
He told Australia's Nine Network he had done nothing wrong, saying the tax office was "absolutely desperate to nail some high-profile character".
Hogan, who has never been charged with tax evasion, disputes the tax bill.
"If I was a tax evader, which I'm not, I must be the dumbest one in the world to keep coming back here instead of fleeing to a tax haven," the 70-year-old told news programme A Current Affair.
"I've paid more than a wise businessman would have.
"I don't have, and never had, the money people think I got and it's none of their business," he added.
The order prevents the actor from leaving Australia until the tax bill is settled.