Electric Proms cancelled by BBC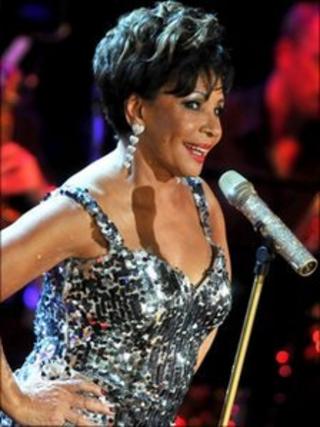 The BBC has axed its annual Electric Proms season after five years, citing financial considerations.
Radio 2 controller Bob Shennan said it could be achieved "in an alternative, more cost-effective way".
Sir Elton John, Robert Plant and Neil Diamond were among the artists who took part in the 2010 event.
Jeff Smith, head of music at Radio 2, said the the station would "replicate the spirit of Electric Proms within the live music schedule".
Sir Paul McCartney, Dame Shirley Bassey, Oasis and Robbie Williams are among others who have performed at the event during its five-year history.
Since its inception in 2006, the October event had taken place at the Roundhouse and other venues in Camden, north London.
Mr Shennan said he was "disappointed" the Electric Proms was finishing but remained "very proud of its fantastically rewarding run".
Marcus Davey, the Roundhouse's artistic director, called the decision "sad" but said he hoped the venue would develop other projects with the BBC "in due course".