Newcomers dominate UK box office chart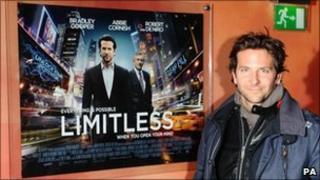 Three new releases occupy the top three places in this week's UK and Ireland box office chart, with pharmaceutical thriller Limitless in pole position.
The film - about a writer, played by Hangover star Bradley Cooper, who takes a mind-enhancing pill - took more than £2 million between Friday and Sunday.
Children's animation A Turtle's Tale entered the chart at two, just ahead of Roman action adventure The Eagle.
Rango, last week's top film, fell down to four in this week's rundown.
Limitless - which also stars Robert De Niro and Australian actress Abbie Cornish - was the top film at the US and Canada box office last weekend.
This weekend, however, that honour went to comedy sequel Diary of a Wimpy Kid: Rodrick Rules, which took $23.8m (£14.8m) between Friday and Sunday.
Its success came at the expense of the action fantasy Sucker Punch, which opened in second place with first weekend takings of $19.1m (£11.9m).
Sucker Punch opens in the UK on Friday, when it will do battle with Hop, another animated comedy, and science-fiction thriller Source Code.