Lucian Freud birthday card to his mother to go on sale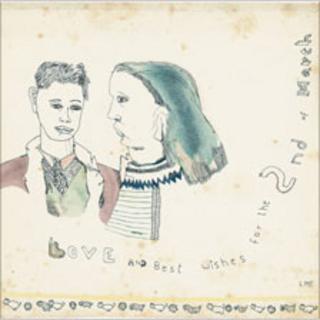 A self-portrait of British artist Lucian Freud, which he drew for his mother's birthday card, is expected to fetch up to £6,000 when it is sold next month.
It is thought the work was created by Freud when he was aged 19.
The piece, which also features a drawing of his mother, goes on sale at Christie's auction house in London.
The birthday card, which measures less than seven square inches, was created using ink, gouache and coloured pencil.
It is not known how the present owner acquired it.
The 88-year-old artist used his mother as the main subject for most of his paintings for 20 years.
His final portrait of her, The Painter's Mother Dead, was created on the day she died in 1989.