NOTW suspects in first formal phone-hacking arrests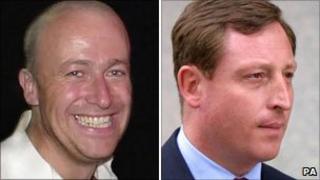 This round-up of today's biggest media industry stories catches up with the latest revelations in the phone-hacking scandal.
The chief reporter and a recent senior executive of the News of the World yesterday became the first formal suspects in the new Scotland Yard investigation into phone-hacking. It follows their arrest for allegedly conspiring to access the voicemails of public figures. The Independent says Neville Thurlbeck and Ian Edmondson were held for six hours after attending separate police stations while officers searched their homes for evidence that could implicate them in the deepening scandal.
The Guardian adds that the senior police officer at the centre of the phone-hacking affair is under intense pressure to resign after a House of Commons select committee heard new evidence suggesting he may have repeatedly misled Parliament. The evidence of the Metropolitan Police's acting Deputy Assistant Commissioner (DPP), John Yates, was directly challenged by the director of public prosecutions, Keir Starmer. The chairman of the Home Affairs committee, Keith Vaz, said the DPP's evidence clearly contradicted evidence Yates had given, and he would be writing to Mr Yates to ask for an explanation.
The Guardian was last night crowned newspaper of the year at the Press Awards and praised by judges for its partnership with Wikileaks reports the Press Gazette. The newspaper picked up three other awards for political journalist Andrew Sparrow, feature writer Amelia Gentleman and the paper's "informative and innovative" 2010 World Cup supplement. The Times won five awards, including two for Caitlin Moran for critic and interviewer of the year.
Jack Wills "the fashion label favoured by Prince Harry and other public school children" - according to the Daily Telegraph - has been censured by the Advertising Standards Authority for publishing pictures of nearly naked women in its clothing catalogue. It said some images were "overtly sexual in nature" and "sufficiently provocative as to present a risk to younger teenagers"
MPs have condemned a proposal to cut back the BBC's local radio output, voicing concern about the effect it would have on journalists' jobs and local democracy. The Press Gazette reports eighteen MPs took part in a Westminster Hall debate in Parliament. It comes after news emerged that the BBC was considering axing much local radio output outside peak hours and sharing more programmes.
Plans outlined by the deputy prime minister to aid social mobility are discussed widely in the papers as featured in the BBC's newsaper review.