Royal Opera House announces new season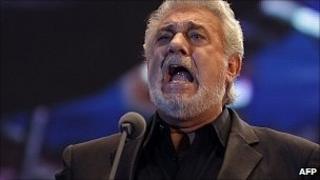 London's Royal Opera House has announced its Olympic-themed season for 2011/12.
The opera season will feature cycles reflecting the symbol of the five Olympic rings including a trio of Mozart and Da Ponte comedies.
Puccini's Il Trittico will also be staged in full for the first time by the company since 1965.
The dance bill includes 14 ballets for outgoing Royal Ballet director Monica Mason's farewell season.
Mason, who is retiring after 50 years with the company, said her final season would be a "director's choice" of works she particularly loved.
It will also feature a collaboration between the dance company and the National Gallery for an evening of new work in response to three Titian paintings.
Miss Fortune, a new opera by Judith Weir will receive its UK premiere in March 2012, while a new production of Verdi's Falstaff is also being planned for the end of the season in May.
The 40th anniversary of the Royal Opera debut of singer Placido Domingo is also planned with a special evening bringing together acts from three operas significant in his career.
"As soon as we learned that London had won the London 2012 Olympic Games were were keen to start thinking about how we could become involved to showcase the very best of culture and creativity at a time when the eyes of the world would be on the country," said Tony Hall, chief executive of the Royal Opera House.
He added the Royal Opera House was "determined not to compromise" on its artistic programme despite its recent 15% cut in public funding.