BBC radio show Any Questions? cancelled after death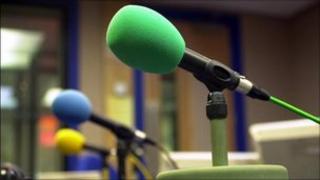 BBC radio's Any Questions? had to be cancelled after guests were unable to get to the recording because of major delays on a railway line.
The Radio 4 programme was due to be broadcast from the National Railway Museum in Shildon, County Durham.
But three of the four panel members, including Employment Minister Chris Grayling, failed to make it.
The delays were caused after a person was hit by a train on the East Coast main line.
There were further delays after signal problems in the Grantham area.
Liberal Democrat policy chief Richard Grayson was the one guest to make a successful journey, unlike Labour peer Lord Malloch-Brown and Interbrand chairman Rita Clifton.
'Unforeseen circumstances'
Listeners were given an on-air apology and a past programme was broadcast instead.
A spokesman said: "Due to unforeseen circumstances some panellists due to appear on Any Questions? from Durham this evening were severely held up on their journey."
Saturday's edition of Any Answers?, in which listeners respond to what they have heard during the debate, has also been cancelled.
The programme hopes to return to the museum in the future.
British Transport Police were called to a level crossing in Biggleswade, Bedfordshire, after reports of someone being hit by a train.
A person was pronounced dead at scene and there were no suspicious circumstances.