Katie Holmes settles drug claim dispute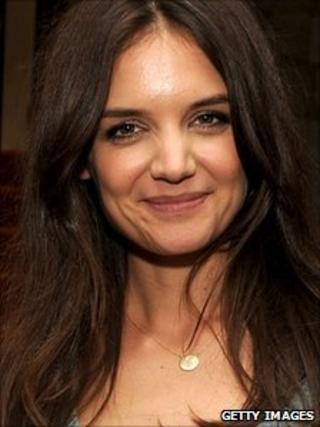 Actress Katie Holmes has settled a defamation claim with a US celebrity magazine over an article that falsely suggested she was a drug addict.
The 32-year-old sued Star magazine for $50m (£29.9m) last month over a January edition bearing the headline "Addiction Nightmare - Katie Drug Shocker".
The magazine will publish an apology in an upcoming issue.
Star said it would make "substantial donation" to charity as part of the private settlement.
In its apology, Star said it "did not intend to suggest Katie Holmes was a drug addict or was undergoing treatment for a drug addiction".
"Star apologises to Ms Holmes for any misperception and will be making a substantial donation to charity on Ms Holmes' behalf for any harm that we may have caused."
"I'm pleased that this lawsuit could be resolved amicably and accept American Media's apology," said Holmes in a statement.
"With this dispute out of the way, I look forward to once again focusing my attention on my family and career."
Star's donation will go to the Dizzy Feet Foundation, a charity supported by the actress that helps underprivileged children pay for dance classes.