Rupert Murdoch's News Corp may reject BSkyB price tag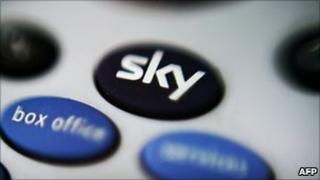 This round-up of today's main media stories reports on the implications of a fall in profits at News Corporation.
Rupert Murdoch's News Corp is prepared to walk away from its bid for BSkyB if the price keeps rising, reports the Guardian. Chase Carey, chief operating officer, told analysts that BSkyB's share price was "unrealistic" given the challenges he sees ahead for the broadcaster as Murdoch's company posted its quarterly results. News Corp, owner of Twentieth Century Fox and the Times newspaper, reported a 24% slump in its third quarter profits.
The BBC explains that the 21% fall in News Corporation's three-month profits is comparative and the year before the blockbuster Avatar made huge amounts of money for them.
The Independent says Max Mosley, the motor-racing millionaire awarded £60,000 in damages over News of the World claims that he took part in a Nazi orgy, is bankrolling some phone-hacking victims' fight against the tabloid. He's told the US magazine Vanity Fair that in a number of cases he's said to people "If you lose, I'll stand behind you".
After a Tory election broadcast failed to play out properly on BBC One, Mark Lawson writes in the Guardian that "there's a nice political irony in the Tory broadcast falling victim to one of the parts of the BBC that has been privatised: the automated play-out of BBC programmes is franchised to an outfit called Red Bee."
Gransnet is launched today. Justine Roberts, co-founder of Mumsnet, tells the Daily Telegraph that they want to replicate the platform they have given to mothers for grandmothers. She says there are 14 million grandparents in Britain, half of whom are under 65. "We want Gransnet to offer support and advice and friendship as well as a collective voice" she says. "It will be fascinating to see how the site will play out."
Volkswagen has launched its popular Darth Vader commercial in the UK, reports Campaign. The ad has become a YouTube sensation with 37 million hits, and features a pint-sized Darth Vader trying to use the force to move various objects. It will promote the VW Passat.
For many newspapers, it is Super Thursday - the day the referendum coincides with local and national elections. The Independent says the stakes are high for all the three main party leaders at Westminster, as reported in the BBC's newspapers review.