Edward Bond stage shocker set to return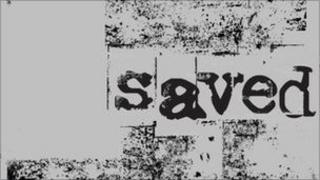 Edward Bond's controversial play Saved is to have its first major London production in more than 25 years.
The play caused uproar when first staged at the Royal Court in 1965 for a scene in which a group of teenagers stone a baby to death in a pram.
Bond, author of more than 50 plays, rarely allows the work to be performed.
Saved will be presented at the Lyric Hammersmith in October in a production directed by its artistic director, Sean Holmes.
"Saved is a massively influential play," said Holmes, whose revival of the Sarah Kane play Blasted won a Laurence Olivier award earlier this year.
"It changed the theatrical landscape.
"It is as relevant now as it was then, if not more so, because he's sensing something in society which is about violence and way that people get dislocated from each other."
Holmes said he had developed "a good working relationship" with the playwright when he directed Bond's The Sea at Chichester more than a decade ago.
He has asked for permission to stage Saved "a few times over the years" prior to being finally given the go-ahead.
Bond himself told the BBC last year that Saved was "not a play anyone is likely to see again soon".
"I don't allow people to do Saved because they can't do it," he said.
Saved's last London revival was at the Royal Court in 1984 in a production directed by Danny Boyle. The last professional production in the UK was at Bolton in 1998.
When the Abbey theatre in Dublin staged the play in 2007, The Guardian's reviewer called it "powerful stuff".
Bond's work, which often confronts audiences with scenes of shocking violence, has been an inspiration to younger dramatists - among them Kane herself, who died in 1999.
The 76-year-old's plays are rarely staged in major UK theatres, Bond having fallen out with such big institutions as the RSC and the National.
Last year saw a season of Bond's plays at the Cock Tavern in north London that included a new work, There Will Be More.
The revival of Saved at the Lyric will be followed in 2012 by three of Bond's one act plays: Chair, The Under Room and Have I None.
Bond will direct the first two, with Holmes taking on the third.
Bond was born in London to working-class parents in 1934. He had virtually no formal education and left school at 15.
He worked in various jobs before the Court staged Saved in 1965 - his first professional production.
Holmes told the BBC that reviving the play was "not about doing the play to shock".
"There's the famous scene with the baby, but there are a lot of things that people will have forgotten," he said.
"It will disturb and challenge and confront and provoke people. If I manage to do it right, you will come out a slightly different person from when you went in."