Conductor Ashkenazy extends stay with Sydney Symphony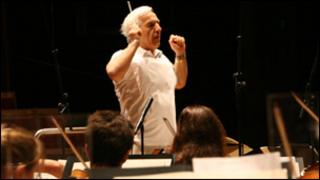 Pianist and conductor Vladimir Ashkenazy is to extend his time at the helm of the Sydney Symphony Orchestra until the end of 2013.
The Russian principal conductor and artistic adviser to the orchestra was originally contracted until 2012.
"I am humbled to be surrounded by such wonderful musicians," he said.
Chairman, John Conde, said he was "deeply honoured" to have Ashkenazy as principal conductor.
The Sydney Symphony has expanded its international tour schedule since Ashkenazy took over in 2009.
He has also played a pivotal role in attracting top artists to perform with the orchestra, including pianists Lang Lang and Evgeny Kissin.
Ashkenazy came to prominence on the world stage as a pianist in the 1955 Chopin competition in Warsaw.