Actress Rosie Perez sues over Law and Order TV 'injury'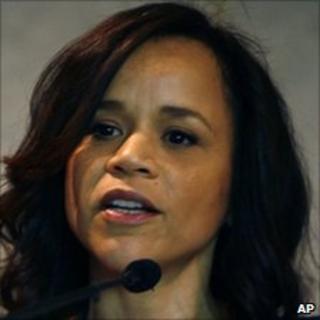 US actress Rosie Perez has taken legal action against the producers of TV show Law and Order: Special Victims Unit, alleging she was injured during the filming of a 2009 episode in New York.
The one-time Oscar nominee claims she was "recklessly pulled, grabbed, yanked, wrenched and manhandled".
According to her attorney, the 46-year-old is suffering severe pain and has numbness in her arms.
Representatives for the NBC network and the show have yet to comment.
Best known for her roles in such films as Do the Right Thing and White Men Can't Jump, Perez received an Academy award nomination in 1994 for Peter Weir's film Fearless.
Law and Order: Special Victims Unit, a spin-off from the original Law and Order series, is now in its 12th season.