Rajar updates radio listening figure method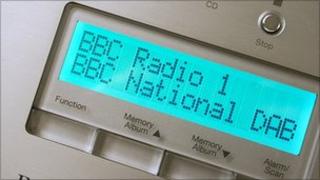 It's a question many people have asked - how do we know how many people listen to the radio?
How can we tell that a record 47.3 million people in the UK are now tuning in each week, or that BBC Radio 4's Today programme has just reached more than seven million listeners for the first time?
How do we know that Chris Evans remains king of the breakfast shows with 9.18 million listeners on BBC Radio 2 or that the commercial station Talksport has reached 3.25 million listeners a week?
The answer is that audiences are measured through a weekly survey, using a special diary, drawn up by Rajar - the official radio research body, owned by the BBC and commercial stations.
The way radio audiences are measured is about to be updated with people able to record their listening habits online as well as on paper.
"We have around 300 interviewers who go round the country, knocking on doors inviting people to take part in the survey," says chief executive Jerry Hill.
"They select the homes by postcode, so we can accurately measure more than 300 local and national stations."
Going online
Every week, around 2,000 people keep a note of their listening, every quarter of an hour, for seven days.
On the pre-printed paper diary, they tick boxes to say which station they listened to, where they were listening (home, car or elsewhere) and how - on analogue, DAB digital radio, a digital TV set or the internet.
Even if they didn't tune into the radio at all, they're not excluded - they simply tick a box saying so.
With 100,000 people filling in the diary each year, it's the biggest media survey in the UK - and now it is being updated.
From next month, instead of using pen and paper, several hundred people a week will fill in the diary online.
YouGov was commissioned to turn the paper diary into an online version, to ensure that data from the two collection methods can be properly integrated.
Rajar hopes it will make the survey more efficient, because the data will be returned and processed more quickly and that it will encourage a wider range of listeners to take part.
"Over 70% of the country now has broadband and 50% of people say they would prefer to do the survey online, so we're giving people a choice," Mr Hill says.
"But it won't replace the paper diary because some listeners don't use computers or are less confident online."
Robust systems
Some people think the radio industry should move even further into the digital age and use electronic meters to measure viewing habits, which is the way television audiences are measured by Barb.
"Audiometers" do exist and Rajar has been monitoring their use for several years.
It has tested a number of them but believes such measurement systems are not robust enough yet, partly because it's hard to make sure people have the meter on when they get up in the morning - the time when so much radio listening takes place.
Rajar says the diary method is used in 80% of the world's radio markets and believes the new technology will help keep pace with the changes in listening habits as more people tune in to radio stations through computers and mobile phones.
And what about those sceptics who say they don't know anyone who's ever been asked to fill in a Rajar diary?
Mr Hill understands that view: "Even with 100,000 diaries being filled in each year, we have a population of 56 million, so there is a probability that many people will not have seen a Rajar interviewer.
"But wait and one day someone may knock on your door."