Review criticises 'sexualisation of children'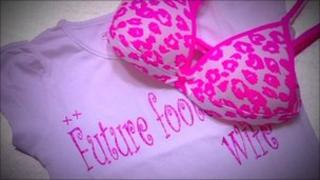 This round-up of today's main media stories includes reports on the Government's review of the sexualisation of children and a row over a joke on Radio 4.
David Cameron has backed demands to introduce wide-ranging changes to prevent the sexualisation of children, says the Daily Mail. The Prime Minister endorsed the findings of a report published today by Reg Bailey, chief executive of the Mother's Union, first revealed on Saturday. The paper says he "threw his weight behind the Mail's campaign to stem the tide of sexualised content confronting families" and called for the creation of a website where parents can complain about inappropriate material.
The BBC adds that the review also recommends music videos should have age ratings to protect children from sexual images and lyrics.
The Daily Telegraph says MPs have urged Ofcom to investigate standards at the BBC after bosses claimed that Radio 4 listeners would have taken "delight" in a joke by Sandi Toksvig about the most offensive word in the English language.
The radio industry will update the way it measures its audiences. The BBC reports people selected to take part in the RAJAR survey will be able to record their listening habits online, instead of on paper. But how do they find out how many people are listening to the radio?
Ronan Parke narrowly lost out on the Britain's Got Talent crown following claims online that the competition had been fixed in his favour, reports the Daily Mail. But the paper goes on to speculate that despite coming second to surprise winner Jai McDowall, it is likely that the 12-year-old will be first to the coveted prize of a record deal. Sources at Sony Music said they are still keen to offer him a recording contract in the hope that he will become the 'British Justin Bieber'.
Tara Conlan says in the Guardian pressure on BBC finances means it is reassessing the multimillion pound sale of BBC Television Centre. She says the plan to sell the building may be easier. However, a joint venture into making the building a tourist attraction is being considered. She goes on to say "the corporation is vacating the doughnut-shaped TV Centre by 2015, with its several thousand staff due to move to the refurbished Broadcasting House in central London or its new BBC North HQ in Salford."
The Independent says the uprisings sweeping the Arab world appear to have claimed their third scalp. It says President Saleh is unlikely to return to Yemen after undergoing medical treatment in Saudi Arabia, as reported in the BBC's newspaper review.