Modern Family and Mad Men lead Critics Choice nods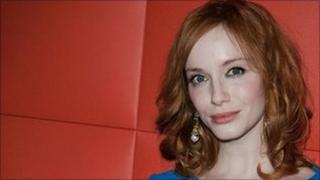 Modern Family and Mad Men lead the field at the very first Critics Choice Television Awards ceremony, which takes place later this month in Los Angeles.
Modern Family picked up six nominations including best comedy series and Mad Men will battle it out in five categories.
Boardwalk Empire, 30 Rock, Justified and The Good Wife all received four nods apiece.
The awards will be handed out during a lunch at the Beverly Hills Hotel.
Highlights from the ceremony will be broadcast two days after the event, on 22 June, on cable network ReelzChannel.
The TV Awards is a spin off to the Critics Choice Movie Awards, which traditionally indicates some of the Oscar winners.
The TV version features 15 categories, but none in the TV movie categories that tend to dominate the Emmy Awards.
Mad Men, starring Jon Hamm and Christina Hendricks, will go up against Boardwalk Empire, Dexter, Friday Night Lights, Fringe, Game of Thrones, The Good Wife, Justified, The Killing and The Walking Dead in the best drama category.
Best comedy will be battled out by Modern Family, Archer, The Big Bang Theory, Community, Glee, Louie, The Middle, The Office, Parks and Recreation and 30 Rock.