Comic Strip show to make a comeback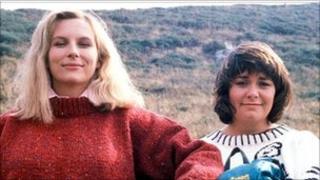 Satirical Channel 4 show Comic Strip is being revived nearly 30 years after its TV debut, it has been announced.
The comedy vehicle is returning as a one-off depicting Tony Blair as a fugitive, starring Stephen Mangan.
Robbie Coltrane - an early Comic Strip regular - will also star in the 60 minute film along with Harry Enfield and comedian Ross Noble.
The original series starred Rik Mayall, Adrian Edmondson, Dawn French, Jennifer Saunders and Nigel Planer.
Planer and Saunders will also return to the show in the roles of Peter Mandelson and Baroness Thatcher.
Channel 4 said The Hunt For Tony Blair will be shot in they style of a 1950s film noir.
Revolving around a troupe of comedy actors, the Comic Strip also spawned spin-off movies such as The Pope Must Die and Eat The Rich.
The last full series was in 1993 but there have been three occasional TV films since then, with the most recent in 2005 called ...Sex Actually.
Channel 4's chief creative officer Jay Hunt said: "Comic Strip defined comedy for a generation and it's a real coup to have the team back tackling one of the most controversial subjects of our time in a way that only they can.
"Tony Blair on the run, Jennifer Saunders as Margaret Thatcher, a stellar cast and hotbed of political intrigue," she added.