BBC hands back Panorama RTS award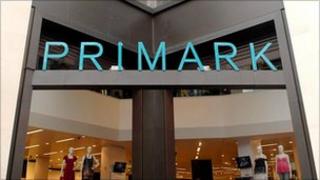 The BBC has handed back an RTS award won by Panorama documentary Primark - On The Rack after the BBC Trust ruled a scene may not have been genuine.
The corporation said on Monday "a serious error" was made and it would be "inappropriate" to keep the award.
The trust ruled on 16 June it was "more likely than not" that a scene showing boys working in a Bangalore clothing workshop was "not genuine".
But reporter Dan McDougall, who filmed the scene, called the ruling "unjust".
The documentary, shown on BBC One on 23 June 2008, won a current affairs prize at the prestigious Royal Television Society Awards in February 2009.
The contested undercover footage showed three boys "testing" Primark brown vest tops to make sure that sequins would not fall off.
The trust ordered an on-air apology which was broadcast before last week's edition of Panorama.
The apology was also published on the front page of the Panorama website.
The BBC said on Monday that it had "apologised for including a short section of film which could not be authenticated in the programme".
"We acknowledge that a serious error was made and therefore it would be inappropriate to keep the RTS award."
Following the BBC Trust's ruling, Primark said millions of people had been "deceived by Panorama".
"Viewers who watched the programme, shoppers who were then fed the lie, sourcing experts who believed the lie, teachers and pupils who viewed the programme in lessons, have all been badly let down," a spokesman said.
But freelance journalist Dan McDougall said: "In the BBC Trust's own words, there is not 'one piece of irrefutable and conclusive evidence' to support the allegation that the sequence in the programme had been staged," he said.